bisnar13

Still Thinking..

User rank:

Reputation:

Join Date:

05-01-2011

Total Posts:

521
bisnar13
is a studying 15-year-old boy from Phillipines, born the 13th of April 1999, and a modelling
member
of the
Hive Workshop
, making both animated and unanimated models. bisnar13 is a member of the following 11
social groups
;
BTEK Project Team
,
Doodad Makers
,
Dragons
,
Dumbledores Army
,
Fsjals!
,
Jim Carrey Fan Club
,
Kaelicious
(Where he got the
roleplaying
character of a skeletal felhound pet, for
Am'ar Kardos
' family, being the mount of Am'ar's adopted son
David
, and later his other son,
Kenny
),
Random Lulzerz
,
The Elder Scrolls Fangroup
,
The Hive Workshop Minecrafters
and
The Pinoy Resources Society
.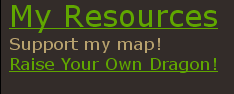 bisnar13's favorite Warcraft race is the human, and favorite organization is the Frostwolf Clan.
Ad blocker interference detected!
Wikia is a free-to-use site that makes money from advertising. We have a modified experience for viewers using ad blockers

Wikia is not accessible if you've made further modifications. Remove the custom ad blocker rule(s) and the page will load as expected.