LichKing Arthas

The Lich King stands amongst the frozen wastes of Icecrown.

Creator:

Uploaded:

08:07, 26th Mar 2012

Last Updated:

04:35, 28th Jul 2012

Type:

Hero

Category:

Undead

Model ID:

3xk1ko
LichKing Arthas
is an undead hero model created by user
Seoki
and first uploaded to the hive on March 26th, 2012. The model recieved a user rating of 5/5 and has yet to be approved.
Model Texture
Edit
The model utilizes 2 custom textures and 11 in-game textures.
Custom
In-Game
Likeness/Inspiration
Edit
The model is of Arthas, the Lich King, as he appears in the Undead expansion campaign screen.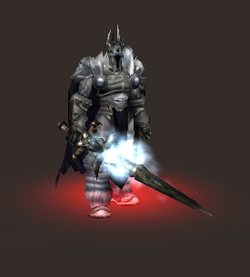 Ad blocker interference detected!
Wikia is a free-to-use site that makes money from advertising. We have a modified experience for viewers using ad blockers

Wikia is not accessible if you've made further modifications. Remove the custom ad blocker rule(s) and the page will load as expected.