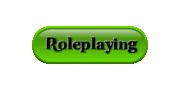 The
Social Groups & Roleplaying Category
[1]
is a
closed thread
with 1 post only, posted by
Pharaoh_
in the
Latest Updates and News
forum
, the thirtyfirst of August 2013. It is a simple announcement, stating that due to the growing popularity of
roleplaying
in the
social groups
instead of the
Roleplaying
forum, which had more or less died out completely at that time, the "
Role Playing
" social group category had been removed. All nine former Role Playing Social Groups were changed into the
Uncategorized Social Group
-category instead.

Shortly before this change, the roleplaying member David had asked Pharaoh_ if he could have a personal Role Playing Social Group for a new roleplay idea of his, to which Pharaoh_ responded with a no, and soon after with this announcement too.
Ad blocker interference detected!
Wikia is a free-to-use site that makes money from advertising. We have a modified experience for viewers using ad blockers

Wikia is not accessible if you've made further modifications. Remove the custom ad blocker rule(s) and the page will load as expected.